Minimum construction time
By handing over your building project to BINCX you can be assured of a fast lead time and short communication lines, which results in the minimum possible construction time. We can complete the entire process from design to installation in-house. This means that we are not dependent on third parties in terms of delivery times and planning.
Good preparation
By doing everything in-house, any problems in the design will already appear on-screen during the design phase and work preparation stages. This is corrected even before production gets underway. This minimises the time delays due to construction problems during production and building/installation.
Own machinery and installation team
The BINCX machine park consists of cranes, telehandlers, aerial platforms and trucks. We also transport all steel and concrete structures that we produce ourselves. In addition, we have our own team of experienced builders and engineers on site. This means that we have the complete planning of your construction project under control.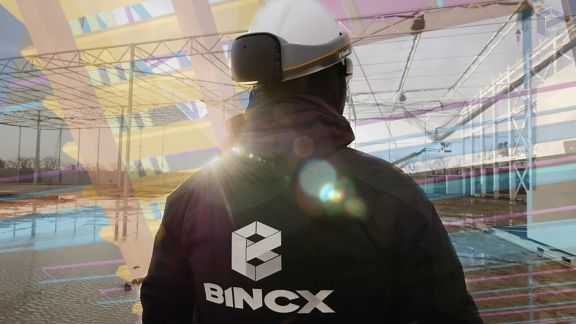 A number of our projects: